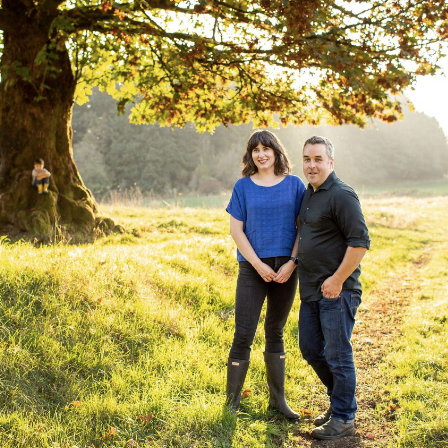 Haltwhistle Cheese Co
Address: 5060 McLay Road Duncan, BC, V9L 6S1
Email Address: kirsten@haltwhistlecheese.com
About Us
Cory Spencer and Kirsten Thorarinson moved to Vancouver Island in 2010 with a dream of producing some of the best cheese around. Growing little by little each year, that dream became a reality in 2014 when The Happy Goat Cheese Company made the first batch of cheese in our newly licensed production facility.

Our farm is home to over 100 curious, feisty, and jovial goats who spend most of their days grazing our lush, green pasture. We are thankful for the amazing milk they produce for us – without it our cheeses wouldn't be the same!

In 2018 we made a big change and began producing cow's milk cheese alongside our beloved goat's milk varieties. We are lucky to have Balme Ayr Farm and their delicious Ayrshire milk just a short drive from us – their milk is perfect for rich, indulgent cheeses!

With this change came a new name…Haltwhistle Cheese Company. Fine cheeses, hand crafted in the Cowichan Valley.